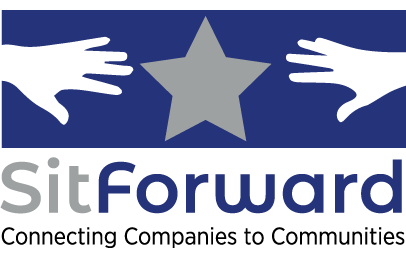 We all want to give and give and give – it's likely part of the reason you became a small business owner – but it's simply not possible!
It's hard to decide and we know that, which is why we created Sit Forward, a unique, proprietary service that we provide to clients. Through this program, we offer recommendations that fit within your company's core values, mission and vision and then we manage those relationships on your behalf to ensure both your company and the non-profit or community organization gets everything you should! We also manage your community giveback budgets and provide you with the assurance that your company is doing EVERYTHING you can in the VERY BEST WAY to give back to the communities you adore and serve.
Interested in learning more? Send us a message!
Together we are better!