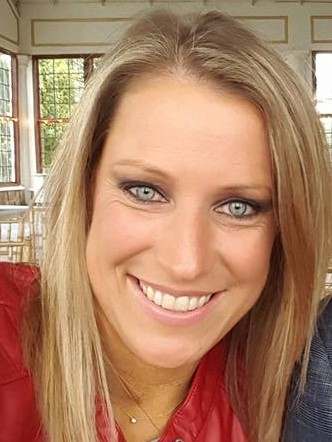 Jen Peeler
Social Media Marketing Specialist
Raised in Northern Virginia (West Springfield), Jen attended Lenoir-Rhyne University on a basketball scholarship. While at LRU, she received a B.A in Communications with a concentration in Public Relations. Jen was a member of the women's basketball team and Communications Club as well as being awarded as a member of the Dean's List.
Jen began her career in sales working at Wells Fargo Financial as a Credit Manager. She then found a new love in teaching high school Business, Information Technology, and Marketing classes. She began teaching in Charlotte, North Carolina before moving back home to Fairfax and Prince William Counties. She has taught Accounting, Advanced Computer Information Systems, Business Law, Business Management, Economics & Personal Finance, and Principles of Business & Marketing. Jen then began working with a Consulting and Events company in Northern Virginia. While there, she has overseen social media campaigns as well as writing press releases and conducting public relations for local businesses to promote fundraiser and charity events.
In January 2017, Jen began working with 37 MMG as the Social Media Marketing Specialist. Jen oversees our social media calendars and implements our social media campaigns while overseeing the social media workforce for the company.
Jen has a great passion for the small business industry because of her ability to build strong trusting relationships while respecting the hard work and hustle of a small business owner. Working directly with local businesses allows Jen to pour her heart and soul into their needs. She loves to see companies succeed and not only reach their goals, but exceed them!
Jen lives in Warrenton, Virginia with her super handsome husband Omari, a Major Account Executive and their three children, Neja, Kingston and Reign, ages 14, 4 and 1. She cherishes being a mother and wife and loves to spend time with her family.