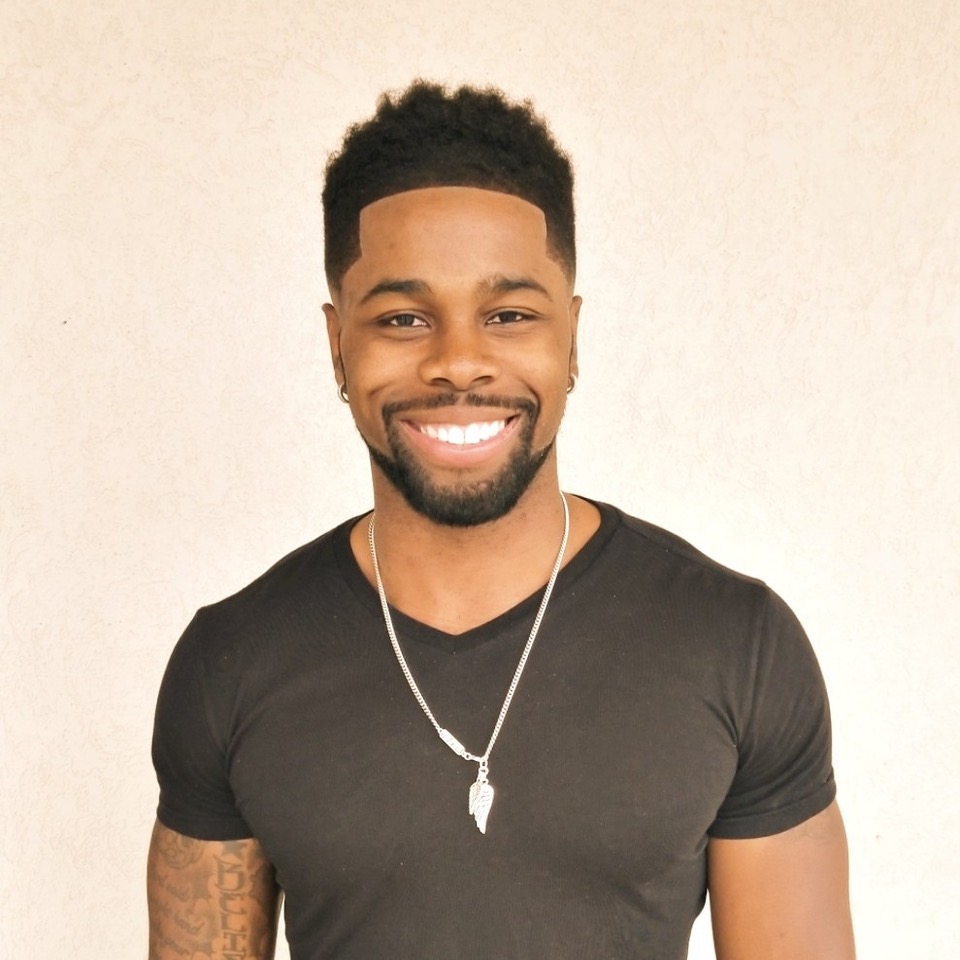 Darryl Hamilton
Graphic Designer + Photographer
Darryl Hamilton, also a Northern Virginia native, brings a host of skills to the 37 Media & Marketing Group including but not limited to Graphic Design, Photography, Web Design and Social Media management. Darryl is a graduate of the University of Richmond with a degree in Studio Art with emphasis in Graphic arts and Photography and a former D1 football player.
When Darryl is not exercising his creative and technical expertise, he also manages a small personal training business in Ashburn where he lives with his family and 2 dogs, King and Scarlett.
Darryl is a huge fitness advocate and trains many of the local Ashburn student athletes and community members. He enjoys maintaining an active and health lifestyle and eating amazing food!